We Do Healthcare Supplies

Healthcare Equipment Recycling Organization is a registered 501(c)3 nonprofit.
We collect & distribute donated healthcare supplies to those in need
locally and globally at low or no-cost. Our common sense approach to making resources available through recycling is changing lives by helping customers to remain safe and independent in their homes during periods of medical recovery and natural aging.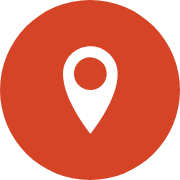 LOCAL
HERO provides access to affordable healthcare equipment & supplies in our local community.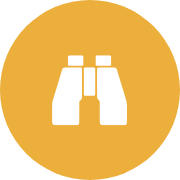 GLOBAL
HERO provides lifesaving medical supplies for medical missions around the world.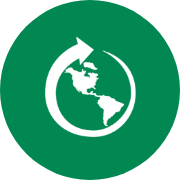 ENVIRONMENTAL
HERO protects the environment by recycling tons of reusable medical supplies each year.
25 YEARS OF STATISTICS
Since 2003 HERO has saved 1.7 million pounds from the landfills, waived the fees of medical items to the cost of $750,000, and assisted 755 Global Missions. We have had 7,724 volunteers, from 500 groups that have served 59,906 volunteer hours.  Our volunteer hours have a value of $1,632,000! HERO has also served 50,000 individuals and numerous agencies.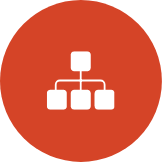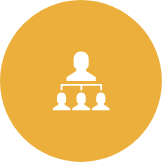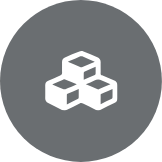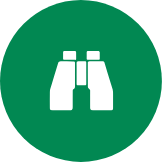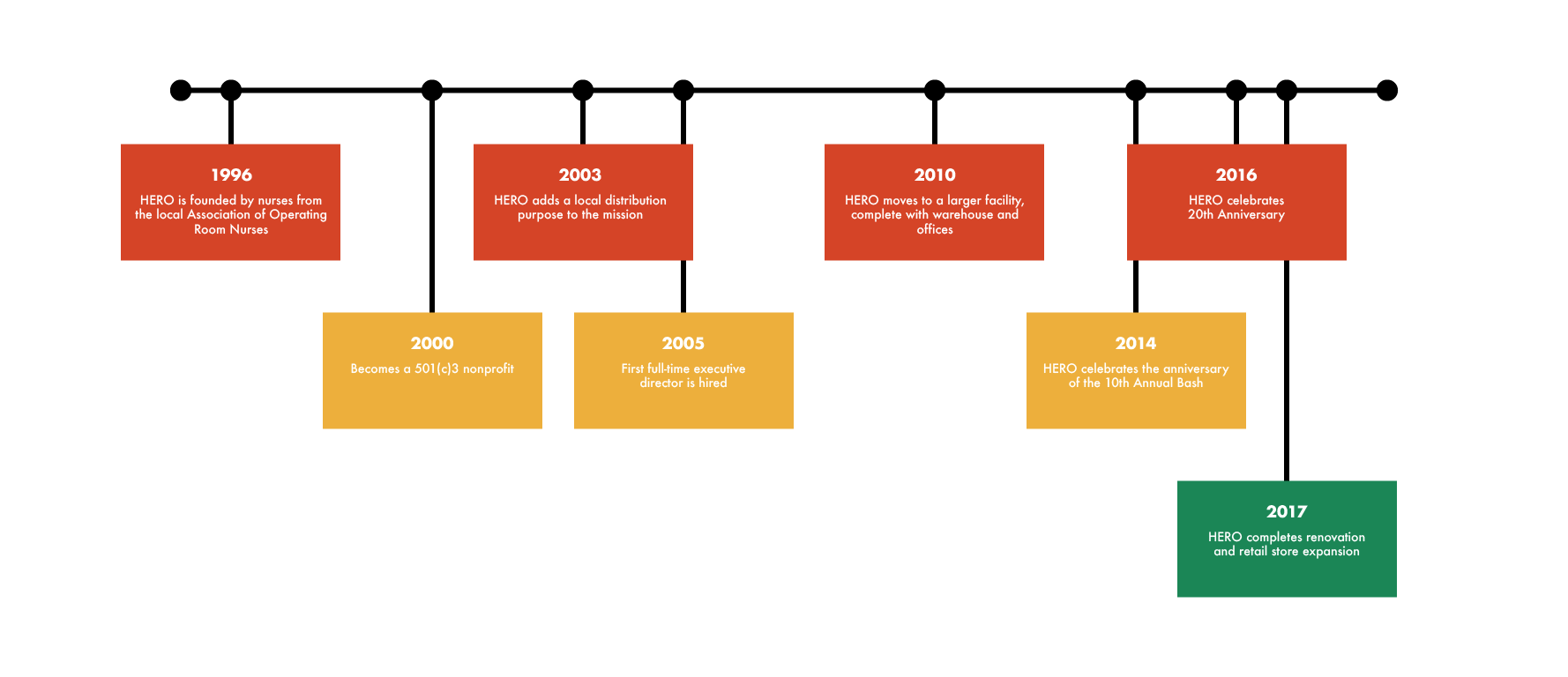 Initially known as "Project HERO," the organization we know today as HERO, Healthcare Equipment Recycling Organization, began in Fargo, ND as a mandate by the local chapter of the Association of Operating Room Nurses to address the large amount of wasted health care materials from local hospitals, created by the prohibition of re-shelving materials with opened outer wrappings. 
In 1996, a group of operating room nurses researched a method of safely recycling health care supplies and presented their project to F-M area healthcare facilities. The providers, who were once forced to discard opened packages because of the cost and liability of reprocessing, found the alternative of recycling very attractive. Now they could reduce costly medical waste expenses and help others at the same time.
HERO was born from that cooperative project and the number of agencies, health care facilities, and individuals joining the effort to recycle medical supplies continued to multiply.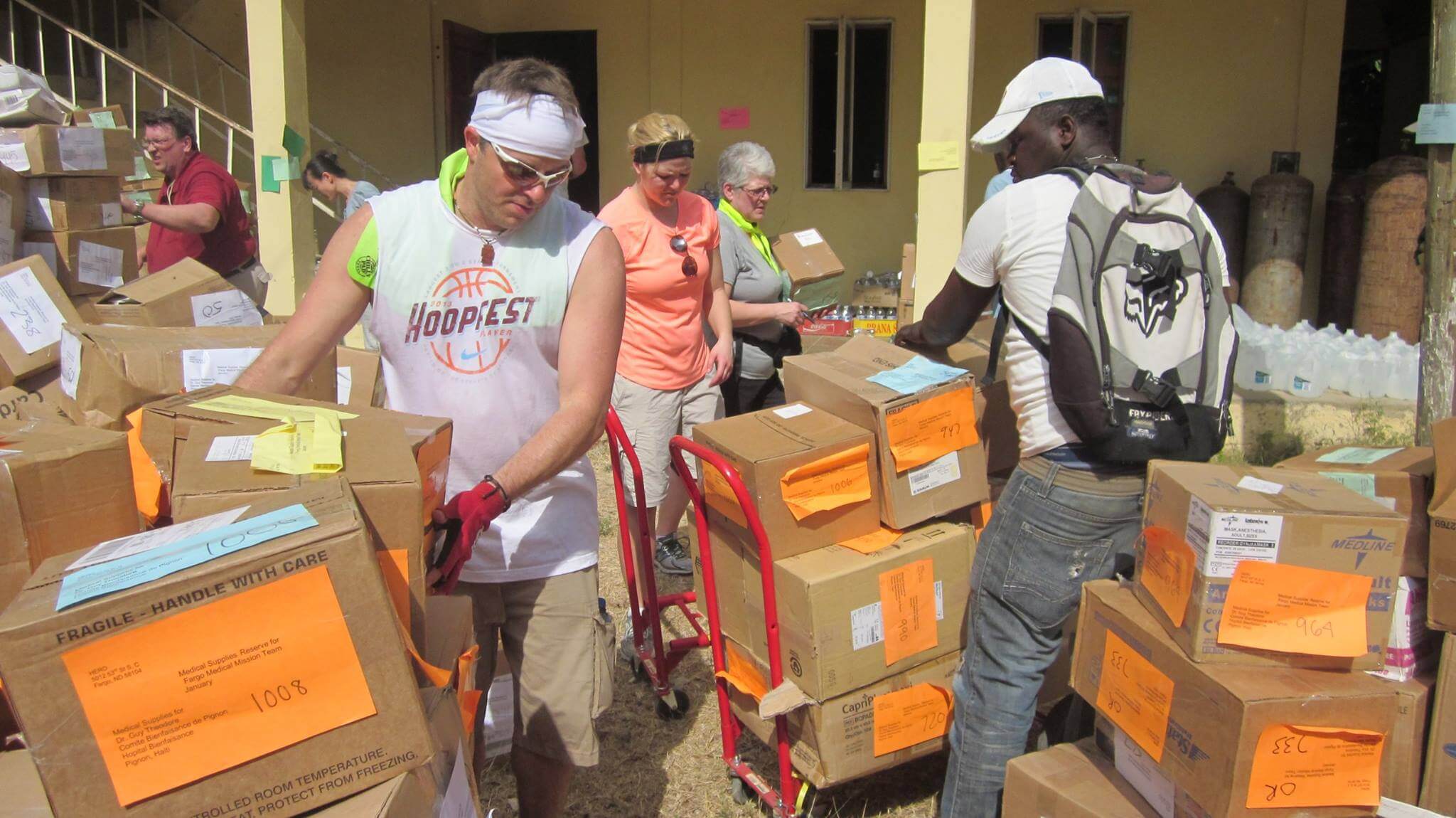 The generosity of local foundations and community leaders, helped HERO to expand its warehouse space and open its first storefront in 2000. 
HERO, Healthcare Equipment Recycling Organization, as it is known today, has become an important resource particularly for seniors, disabled children and adults, individuals who are financially struggling, and people who are looking for a good deal for medical supplies. Anyone can come to HERO and receive equipment and supplies at low to no cost.
Donated supplies and equipment are collected from local healthcare facilities, agencies, and individuals. HERO also has been effective in serving the community by protecting the environment through significant reduction of the amount of perfectly usable medical supplies and DME from disposal into our local landfills and incinerators.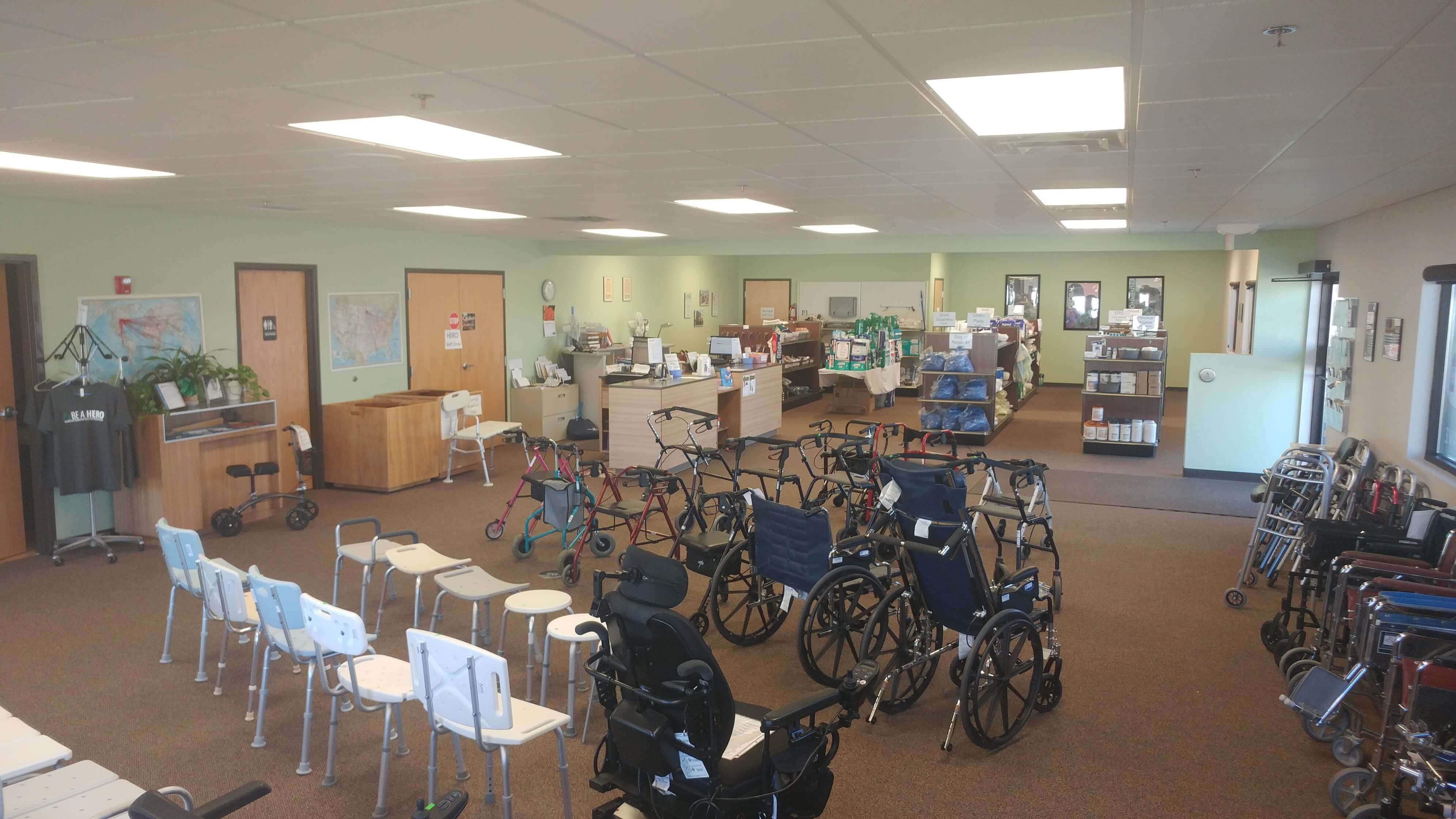 It all started with the passion and dedication of that small group of O.R. nurses. An organization with such a humble beginning has become a large-scale operation with endless potential for helping many people.
We hope our message continues to be spread and that all those who believe in helping others by recycling medical supplies will be willing to offer their support.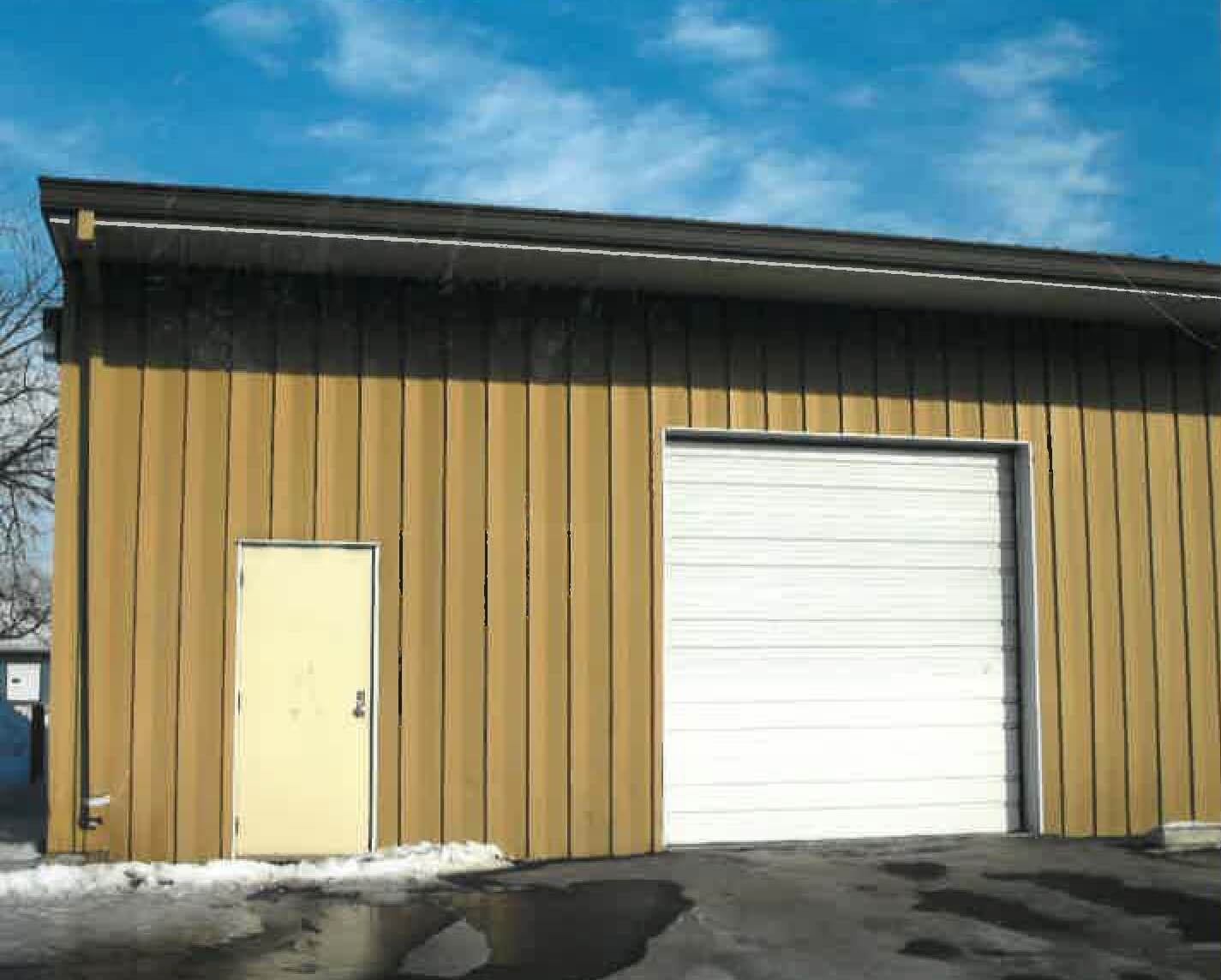 Initially HERO's focus was to collect and redistribute supplies for local medical mission teams serving third world countries.
In 1998, HERO became incorporated and filed for nonprofit status. A non-profit board was established a year later.
In 2000, HERO became a 501 (c) 3 non-profit organization. The HERO team soon recognized the need for more regional aid and decided to add a local focus to its mission.
HERO now supplys medically fragile and financially disadvantaged individuals with donated durable medical equipment (DME) and medical supplies. It has become the primary focus of HERO.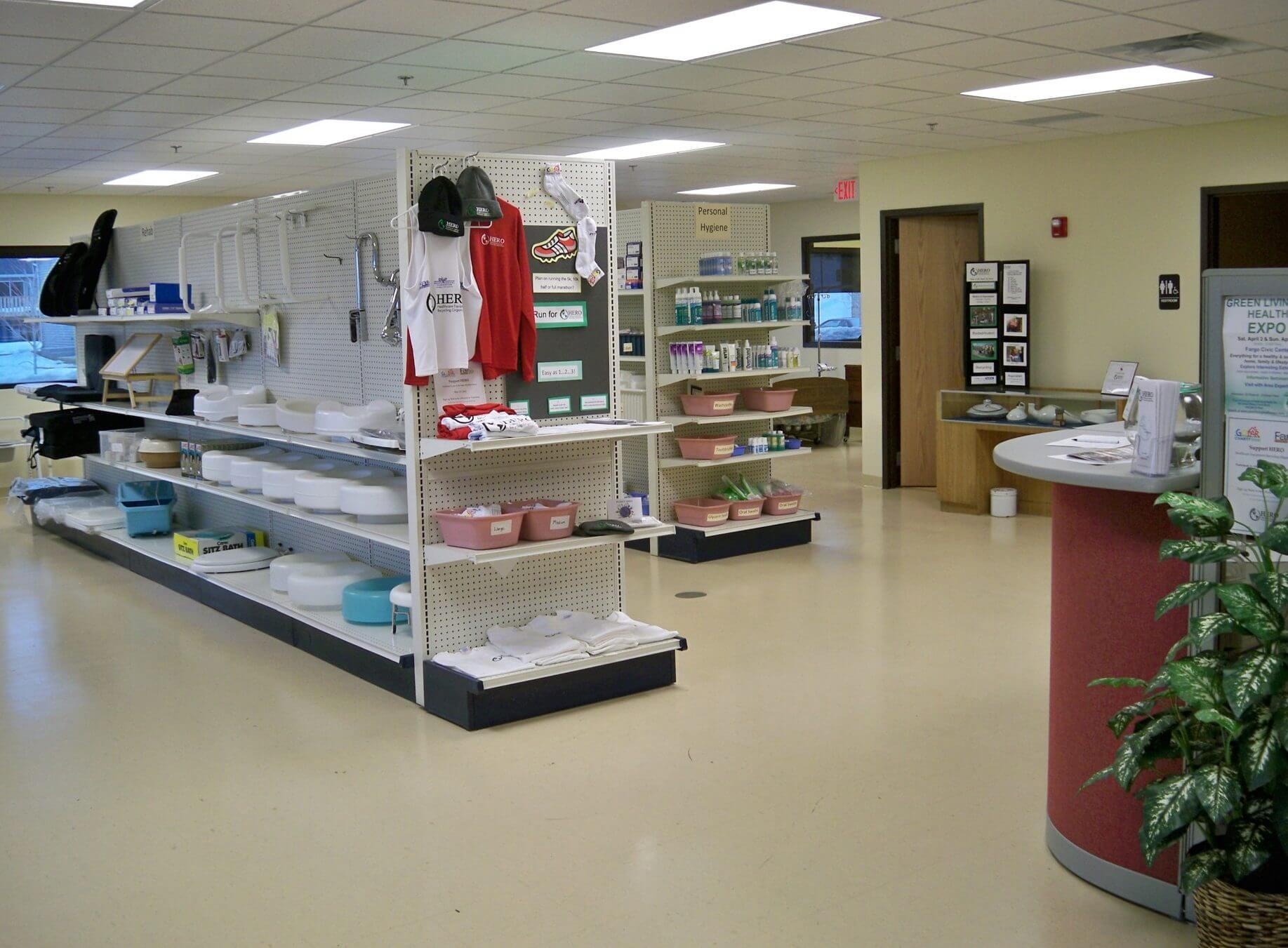 Through the efforts of a dedicated HERO board, staff, and an army of volunteers, HERO has grown exponentially since it's humble beginnings of operation out of a garage.
The message of collecting, recycling, and distributing durable medical supplies resonated with the community, allowing HERO to grow and expand its services and operation. 
HERO proudly operates a retail space of 1200 square feet located at 5012 53rd St S, Ste C in south Fargo. Our warehouse storage includes 1500 square feet with future plans to expand and improve.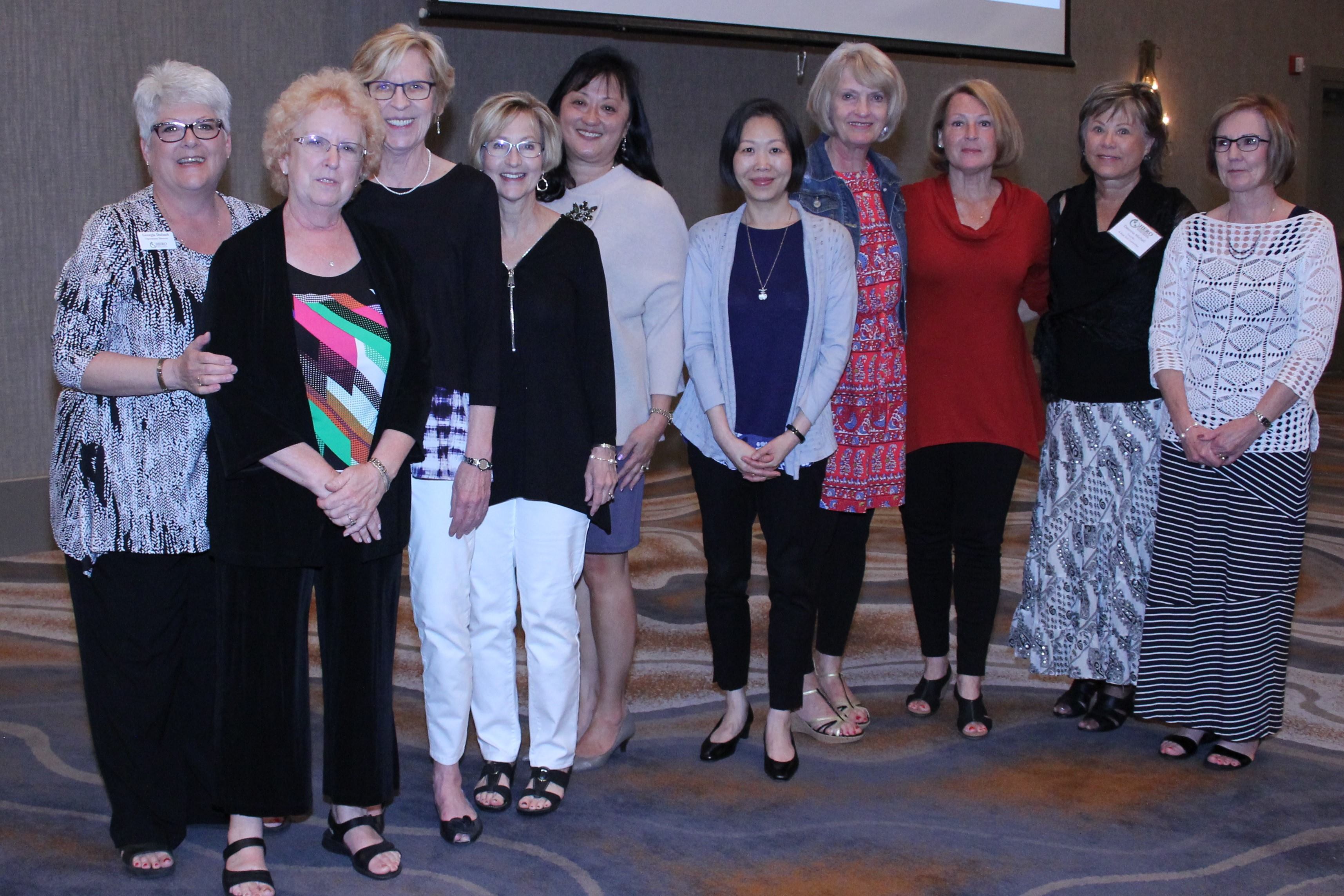 Board of Directors
 Jessica Ridout
Treasurer
 Tally Tinjum                                                                           Secretary
 Tammy Lopez
 Peter Chamberlain                                                                       Jon Norberg
 Rachel Schmitz                                                                             Ann Miller                                                                                 Kristin Hauschild                                                                             Mark Lemer                                                                               Rachel Garcia                                                                      Angela Jordahl
Staff
A passionate group of individuals equally committed to the execution and success of the HERO mission and day to day operations, is our dedicated staff. The knowledgeable, friendly staff is here to help with questions regarding inventory, missions, and department related inquiries.
 
Tonya Sirleaf
Executive Director
Josh Deutsch
Development Coordinator
Georgia Dufault
Operations Director
Diane Holden                                                            Retail/Online Sales Coordinator
Eddy Doxtader
Warehouse Coordinator
If you would like to contact a staff member, please click the link below to send a department specific or general inquiry by email, phone, or fax message. 

STAY UP TO DATE WITH THE LATEST HERO NEWS
Subscribe to our Newsletter
Sign up to receive our HERO Happenings e-newsletter. Our newsletter contains heartfelt stories from our HERO family as well as updates on upcoming events and more! Learn about HERO's impact in our community and around the world.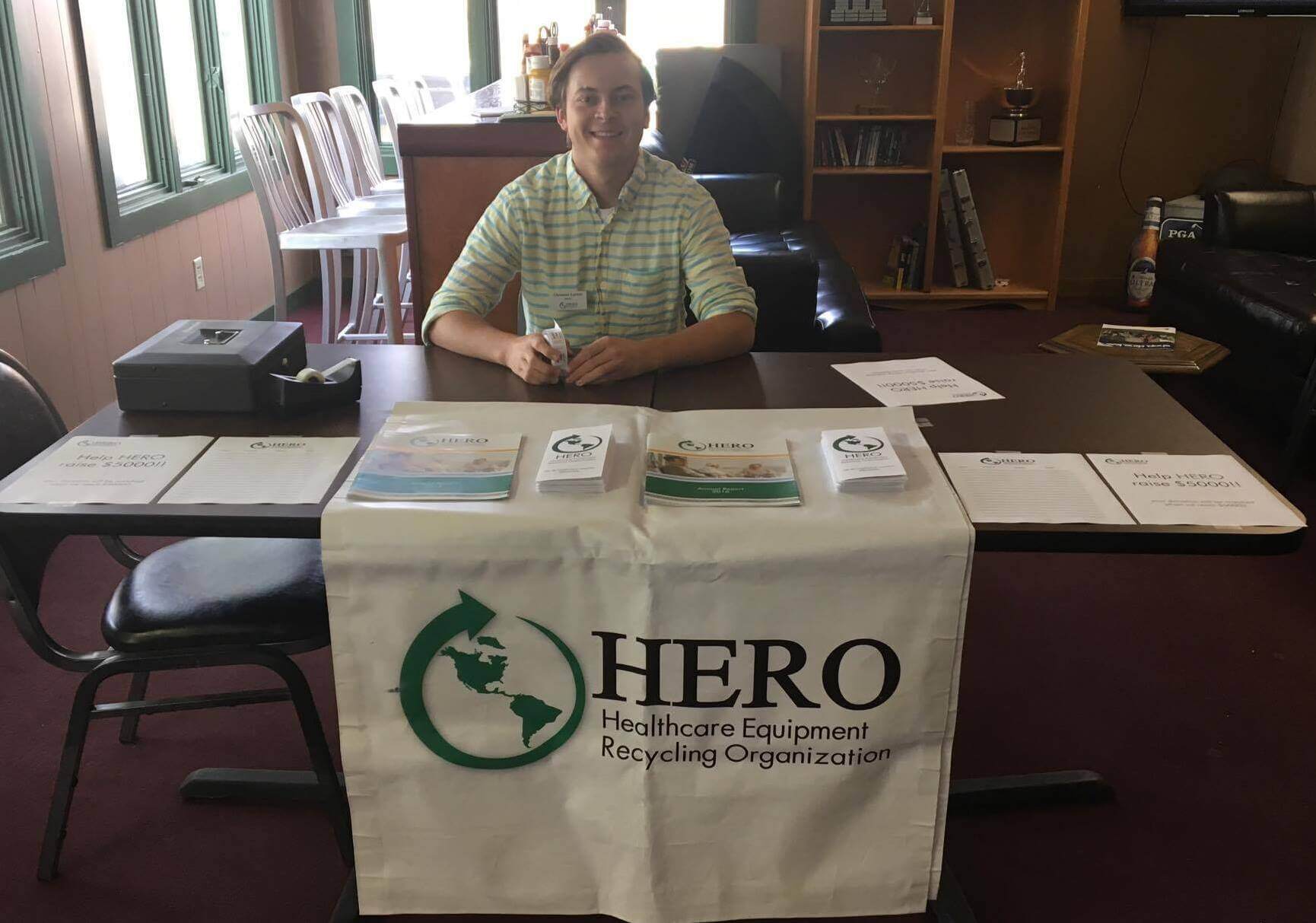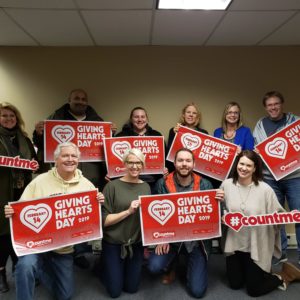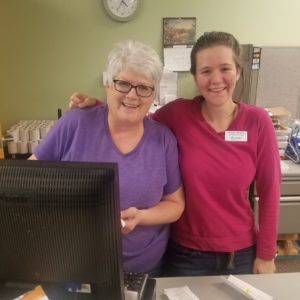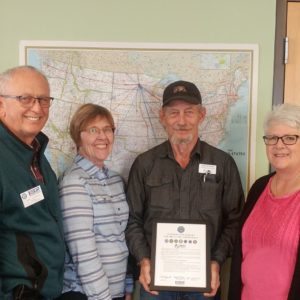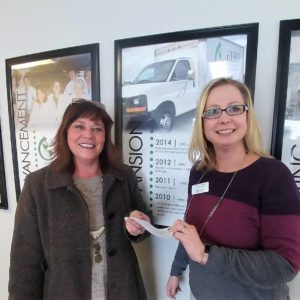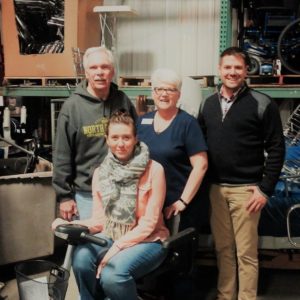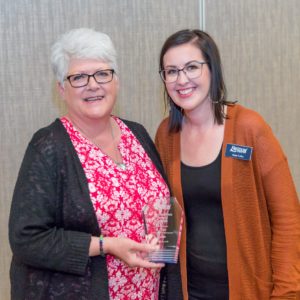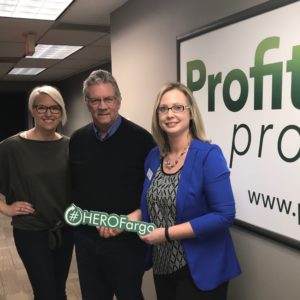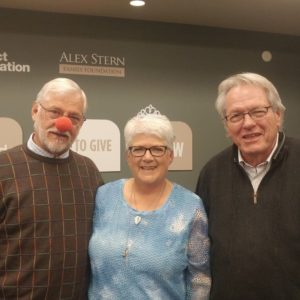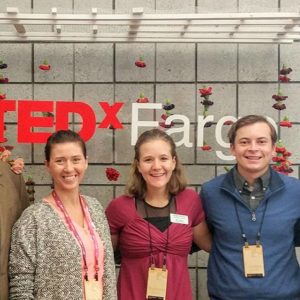 Be a HERO
Our dedicated volunteers provide vital  support needed for our day
to day operations. Every volunteer hour donated makes a difference!
Thanks for being a HERO!