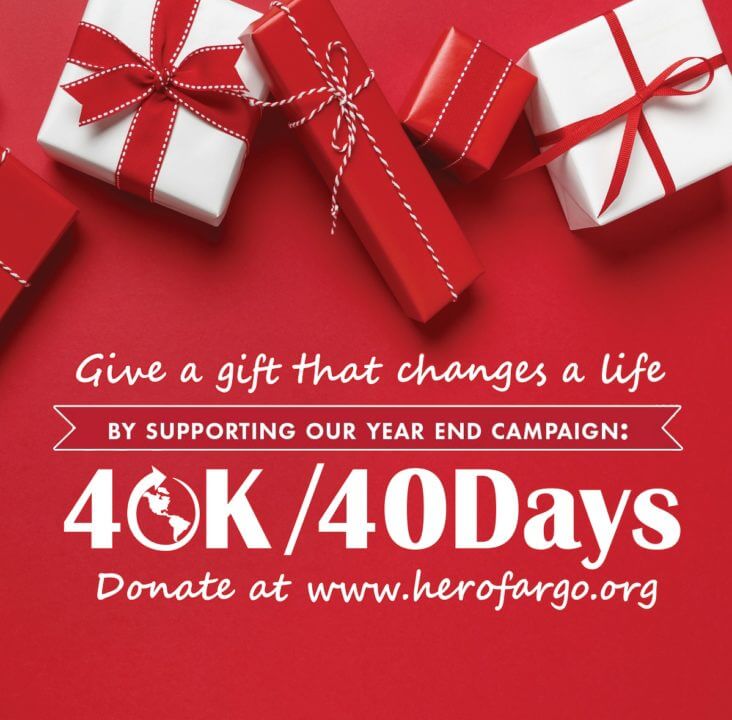 Give a gift that changes a life!


HERO's year-end fundraising drive kicks off November 20th with a goal to raise $40,000 in 40 days. This fundraising drive provides critical support for HERO throughout the coming year. Be a HERO during the upcoming giving season and help us reach our year-end fundraising goal.

Stay tuned for more updates!